Choice Payroll Services for Retail Businesses in New York
Would you like to find out more?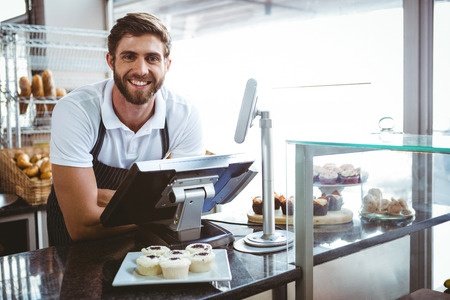 Companies in the retail trade industry represent a significant portion of the customer base at CheckWise. We are experienced with the complexities and common payroll issues that come up with employees companies in this industry. Our retail payroll services make the process easy for business owners.
We know Payroll Services for Retail
Your business is fast-paced and you don't have time to deal with payroll issues. Partnering with CheckWise Payroll ensures that your company's payroll gets done quickly and efficiently.
In retail, most of your employees are paid hourly, which means that you have Wage & Hour requirements to keep track of hours worked.  If you're using a point-of-sale system, chances are, we can work with it to retrieve employee hours for payroll.  Or, you can use our online timekeeping system that's already integrated to make payroll quick and easy.  Learn more about our integrated timekeeping options today.
What Our Satisfied Clients are Saying
"Our small business has been using CHECKWISE for approximately 1 & 1/2 years now and they are great to work with. Someone is always available to answer your questions, large or small, and they even gently prompt me when I have missed a payroll posting, which is easy to do when you are wearing so many hats in a small business environment!"
Christi Smith – Student Styles
Why Retail Businesses are Choosing CheckWise
Not only do we offer payroll service for retail companies, we take the time to learn about your specific business needs. Once we have established what your company's needs are, we create your custom plan, in order to offer the best payroll service possible.
Need a trusted retail payroll outsourcing partner? Contact us today!