Would you like to find out more?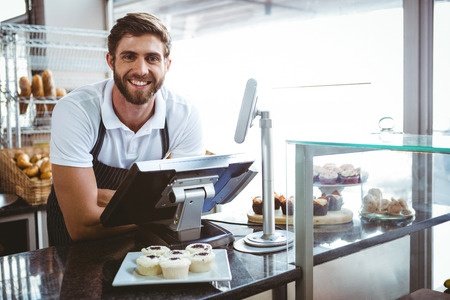 Companies in the retail trade industry represent a significant portion of the customer base at CheckWise.  We are very familiar with the complexities and common payroll issues that come up with employees at these types of companies.
We know Retail Payroll
Your business is fast-paced and you don't have time to deal with payroll issues.  When you have an issue with payroll, you can count on CheckWise to help you work through it quickly and efficiently.
In retail, most of your employees are paid hourly, which means that you have Wage & Hour requirements to keep track of hours worked.  If you're using a point-of-sale system, chances are, we can work with it to retrieve employee hours for payroll.  Or, you can use our online timekeeping system that's already integrated to make payroll a snap.  Click here for more information on timekeeping options.
"We have been a customer of CheckWise payroll for over 13 years and we are very pleased with their services. They are very knowledgeable, friendly and always timely. They make the process so simple for us. I just submit the employees' hours and they do all the rest. Their resources page is also helpful for me to quickly obtain any State or Federal form that I may need. They keep me up to date on any changes. I highly recommend them to any business looking for payroll processing services."
-Tamara P., Practice Manager – RetinaCare Consultants