Contracting & Construction Payroll Services in New York
Would you like to find out more?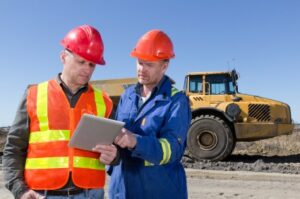 Construction payroll is a unique and challenging process. Many contractors become overwhelmed from managing multiple projects on separate sites, dealing with payroll compliance, and handling constant changes in workers. Checkwise Payroll can help. We offer construction payroll services that make the process simple and easy for our clients.
Premier Construction Company Payroll Services
At CheckWise, we know how valuable our client's time is. Many construction companies pour hours into their payroll needs, instead of focusing that time and effort in other areas of their business. Our services save construction managers time, allowing them to do their best work. Some of our world-class services include:
Workers' Compensation Insurance
Multiple jobs with different pay rates
Certified Payroll requirements with prevailing wage rates
Contractors vs. Employees
Our Contracting and Construction Service Features
Save the hassle with trusted and convenient construction payroll service features.
We offer Job tracking options with variable employee pay rates so that you know exactly how much you're paying for each job
We can prepare Certified Payroll reports and accommodate prevailing wage rates for all your certified jobs
We offer Pay-As-You-Go Workers' Compensation options so that your premium is calculated and paid each week based on your actual wages.  See Workers Comp service for more information
We can help you evaluate whether you should be paying someone as an employee or a contractor and explain the consequences of mis-classifying a payee
What Makes CheckWise Unique?
We have a client-for-life mentality. Meaning that we are transparent in every service we provide and work to build trust. We take the time to know each of our clients and the needs of their specific industries. You will be more than another number when you partner with CheckWise. Talk to a construction payroll expert today!
"We have been a customer of CheckWise payroll for over 13 years and we are very pleased with their services. They are very knowledgeable, friendly and always timely. They make the process so simple for us. I just submit the employees' hours and they do all the rest. Their resources page is also helpful for me to quickly obtain any State or Federal form that I may need. They keep me up to date on any changes. I highly recommend them to any business looking for payroll processing services."