Medical and Healthcare Payroll Services
Would you like to find out more?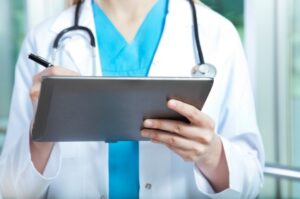 Health professionals are focused on the demands and challenges of their profession and office hours are dedicated to their patients.
We're dedicated to your Medical and Health Facility Payroll
CheckWise can help management with the complexities of your payroll.
Medical and Health Professionals Doctors, Dentists, Ophthalmologists, Optometrist, Chiropractors, Physical Therapists, Psychiatrists, Podiatrists, Otolaryngologists and more – rely on Checkwise Payroll to provide on-time, easy to administer, and correct payroll services.
Payroll administration usually includes pre-tax deductions for health and retirement plans, paid time off accrual tracking for vacation and sick time, and direct deposit for employees.
CheckWise can help manage the complexities of your medical and healthcare payroll:
Our online payroll system allows you to submit new hires, make changes to employee information, gain access to payroll reports, and submit payroll information any time of the day or night.
We have a full staff of payroll specialists available to help you with all your payroll questions and needs.
We have a sophisticated accrual tracking system that can accurately track employee balances for your vacation, sick or paid time off plan. This information is displayed on employee pay stubs so that they always know how much time they've earned, used, and how much time they have left.
Pre-tax deductions for health and retirement plans can be complex and often have maximum contribution limits. CheckWise keeps track of these limits to ensure your plan remains compliant. We can also provide retirement plan census information and file formats for contributions to your plan provider.
Have questions or ready to talk to a specialist about your medical and healthcare facility payroll?  Contact a payroll expert today!
"We have been a customer of CheckWise payroll for over 13 years and we are very pleased with their services. They are very knowledgeable, friendly and always timely. They make the process so simple for us. I highly recommend them to any business looking for payroll processing services."