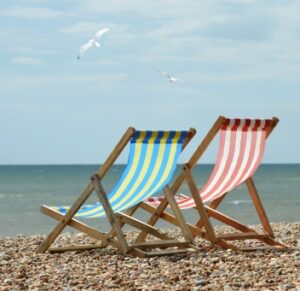 Our integrated accrual system allows companies to accurately keep track of employee earned, used, and balance figures for vacation, sick, holiday, bereavement, or other paid time-off plans. Some of the advantages and capabilities include:
Earned, used, and balance amounts will show up on the employee's pay stub, which means they won't have to ask you how much vacation time they have left!
Company reports allow you to view and verify all accrual activity.
Earned rates can be set to accommodate a seniority based accrual system, which means that employees that have been there longer can earn more paid time-off.
Balances can be capped off to prevent employees from earning too much time, or allowed to build based on your plan.
Balances can be carried-over from year-to-year with or without a maximum amount, or zeroed out for use-it-or-lose-it plans.
Need help creating a Paid Time-Off Plan? Allow the experienced staff at CheckWise to help you create and implement a fully-functioning accrual system that accommodates your company. Also, if you've taken advantage of our HR Services On Demand, you'll have access to a variety of accrual policies to choose from that can be inserted in your Employee Handbook.