Payroll Services for Hotels & Resorts
Would you like to find out more?
Looking for Hotel Payroll?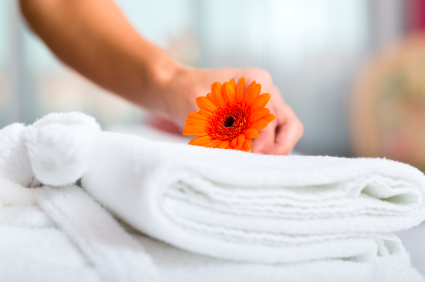 The hotel and resort accommodation industry must have staff on-call 24 hours a day, 7 days a week.  With employees working around-the-clock, there is a great need for sophisticated hospitality time and attendance systems to accommodate day and night shifts across numerous departments.
We've Got Your Hotel Payroll Services Covered
In addition to hotel payroll and tax services, CheckWise provides fully integrated electronic timekeeping options with variable pay rate, departmental, and shift capabilities.  Some additional features include:
Time off management:

Employees can check balance and requests via mobile devices and managers can request and approve of time off requests. 

Comprehensive manager tools:

Gives managers complete control to moderate shift trading, create new shifts while managing overtime and holiday pay with ease.

Multiple clocking options:

Employees have the freedom to choose their desired method to clock in and out. Some of our options include, a web portal
While we offer easy to understand hotel payroll system solutions, we also have more advanced features like automated time tracking and Intelligent clock features that eliminates time punch errors. For more information, see Time & Attendance.
Already have a timekeeping system?  No problem, CheckWise integrates with multiple timekeeping platforms!
Why Hotel and Hospitality Service Managers Choose CheckWise
Managing a large quantity of hotel employees is a task that takes considerable time and effort. Our easy-to-understand payroll system frees up time for hotel and resort managers, so they can focus on delivering the best service to their guests. Besides a sophisticated payroll system, we also offer unmatched customer service with an emphasis on building trust.
Have more questions on hospitality payroll service? Talk to an expert today!
"We have been a customer of CheckWise payroll for over 13 years and we are very pleased with their services. They are very knowledgeable, friendly and always timely. They make the process so simple for us. I just submit the employees' hours and they do all the rest. Their resources page is also helpful for me to quickly obtain any State or Federal form that I may need. They keep me up to date on any changes. I highly recommend them to any business looking for payroll processing services."